About Us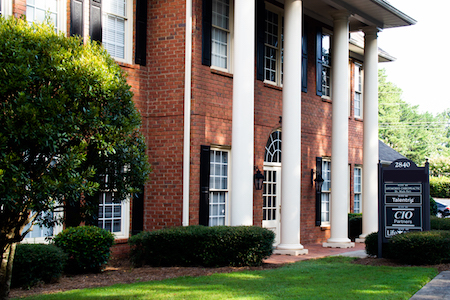 Lifeworks Chiropractic first opened in February 2005 in Sun Valley, Idaho. Upon his graduation from Life University, Dr. Wade Port listened to the voice inside of him that said it was time to leave his home area. He stayed in Sun Valley for five years, then moved back to Georgia in 2010. Our current location opened up in 2014, in the same neighborhood Dr. Port grew up in.
What's in a Name?
Our practice name came quickly to Dr. Port as he thought about opening up his first practice during his years in chiropractic college. His mother's nearby business, Frameworks Gallery, is an art gallery and custom frame shop. He knew right away that the chosen name, Lifeworks Chiropractic, would be an homage to his beloved mother.
It also reflects that chiropractic is Dr. Port's life work and that your life simply works better when you're getting adjusted regularly. Chiropractic is an essential component of a healthy lifestyle.
Our Vision Statement
To make a deep and meaningful impact in the lives of our community members through chiropractic care and education.
Our Mission Statement
To love unconditionally and serve perpetually.
Our Purpose Statement
To empower people to trust in themselves and life, allowing for freedom and abundance in health, life and healing.
How May We Assist You?
On a daily basis, our team is fortunate to see miracles happen. A football coach with sciatica came in and was shocked to experience that his sense of smell, which had been nonexistent for 20 years, returned after receiving care. A high schooler with chronic fibromyalgia who was told she would be on narcotics her entire life sought our help. She went from being in a wheelchair to using a walker, to only needing a cane, until finally, she moved around unassisted.
When you function better, you have more possibilities in your life. We've seen people get their marriage back, improve their career and boost their income. Most importantly, we've been a part of their journey to love and honor themselves and trust in life.
We welcome the opportunity to serve you. Contact our chiropractic office today to schedule your first appointment! Free consultations are available.
---
About Lifeworks Chiropractic | (678) 926-9300